Client Use Case - Operation SafeCam
New statistics released by the FBI suggesting an increase in crime rates by as much as 9% spurred the Niagara County District Attorney's Office to take action to ensure the County remained a safe, family-friendly community.
Operation SafeCam was set up as a joint initiative between the DA's office, the Niagara Falls Police Department, and the local business community to prevent and investigate crime by utilizing a network of security cameras.
The Solution
As part of the development of Operation SafeCam, the District Attorney allocated asset forfeiture funds to purchase a quantity of WCCTV 4G IR Mini Dome rapid deployment Pole Cameras to jump-start the program and increase the tools available to Niagara County's Law Enforcement Agencies to fight crime and protect citizens and visitors.
WCCTV's security cameras are mobile, meaning the County can relocate them quickly and as needed to address crime trends or for use in large outdoor venues as they move and displace throughout the year.
The cameras continuously record high definition video while also streaming real-time images via 4G LTE any time to any device.
The Result
Niagara County now has an autonomous, rapid deployment security camera solution for public safety that can be relocated across the County quickly and efficiently as needed.
The cameras act as a visual deterrent at high crime areas and provide the capability for live remote monitoring from the Niagara Intelligence and Crime Analysis Center, creating interoperability between local law enforcement agencies at all levels and the District Attorney's Office.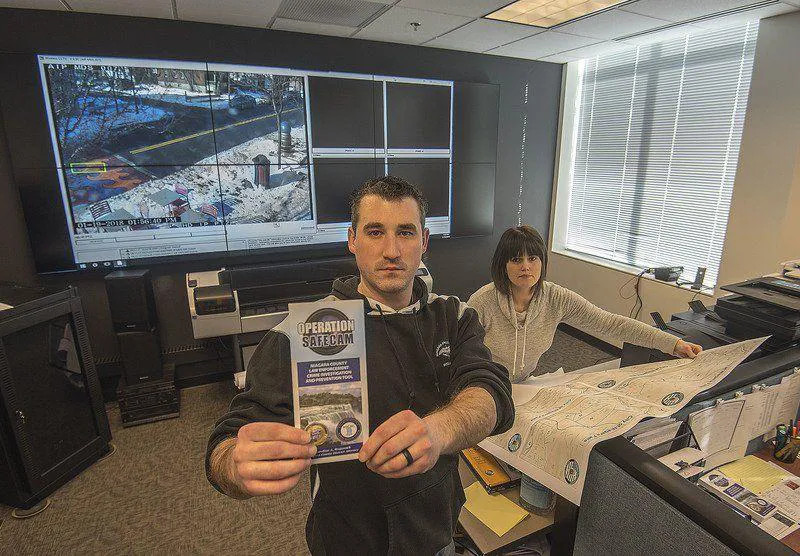 The Quote
"Niagara County remains a safe, wonderful community to raise a family, but statistics like this mean that local government should act to prevent this from becoming a trend. We're bringing new resources to bear immediately in that fight.
Cameras reduce crime; they are a deterrent and a powerful tool in righting wrongs. Criminals need to know that Niagara County is not an easy place for them to operate and will be even less so."
Related Links
Government Mobile Surveillance
Ready to find out how WCCTV's Mobile Surveillance Cameras can assist with Law Enforcement and city safety? Get in touch today at 877 805-9475 or email sales@wcctv.com.
Related news