Client Background
In Western New York, the City of Jamestown manages and maintains over 500 acres of parkland and an urban forest of over 10,000 trees. Within this vast space, the City provides multiple recreational spaces and activities for residents and visitors to enjoy throughout the Pearl City.
Client Use Case - Parks and Recreation Safety
In common with many cities, the City of Jamestown faces the challenge of criminal damage to public property and spaces. Given the vast areas at risk from this threat, sourcing a suitable deterrent or security camera was not straightforward.
The City of Jamestown required several video surveillance cameras to protect their parks but did not want the expense and inconvenience of running cables through green spaces.
The Solution - WCCTV Pole Cameras: Autonomous Security Solutions
To meet their varied requirements, the City of Jamestown elected to deploy WCCTV's Pole Cameras to deliver mobile video surveillance and crime prevention throughout their parks.
As all-in-one surveillance solutions, WCCTV's Pole Cameras combine a security camera, 4TB of onboard recording capacity, and 4G LTE transmission technology into a portable, lightweight unit.
The cameras are easy to install and maintain and can easily be moved to a new location to target crime hotspots.
All live and recorded footage can be accessed via 4G LTE, allowing users to access the video from any device at any time remotely.
The Result - Cost-Effective Crime Prevention
The deployment of the WCCTV 4G IR Mini Dome has made a significant positive impact on the area as the video surveillance provides a 24/7 mobile patrol of the municipal parks and has the dual benefit of acting as a visual deterrent and providing vital evidence for criminal investigations.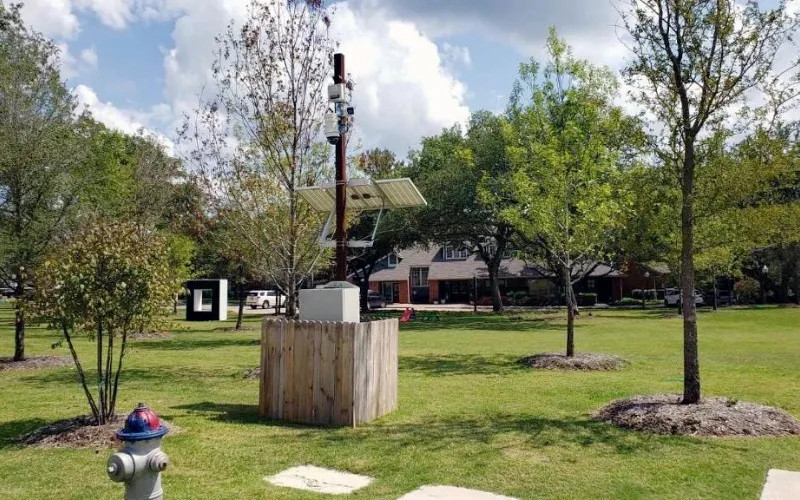 As a fully redeployable surveillance system, the City of Jamestown can quickly redeploy the 4G HD Mini Dome to new hotspot locations as and when required without the expense of additional infrastructure.
The Quote
"We have been impressed with the quality of products from WCCTV; throughout the process, WCCTV has been superb in helping us find the right solution to suit our requirements. The WCCTV Mini Dome was deployed in several areas of the park, and we were able to monitor and detect vandals.
The Mini Dome has also acted as a deterrent to discourage crime from the park, keeping the parks safe for residents and visitors."
The City of Jamestown - Department of Parks and Recreation.
Related Links
Related news