WCCTV, the USA's leading supplier of mobile video surveillance cameras, will host a booth at the IACP Conference and Expo, October 15-18 in our hometown of Dallas, TX.
The Company will demonstrate its complete range of law enforcement focussed surveillance systems currently deployed by departments nationwide.
WCCTV's range of crime-fighting surveillance tools includes: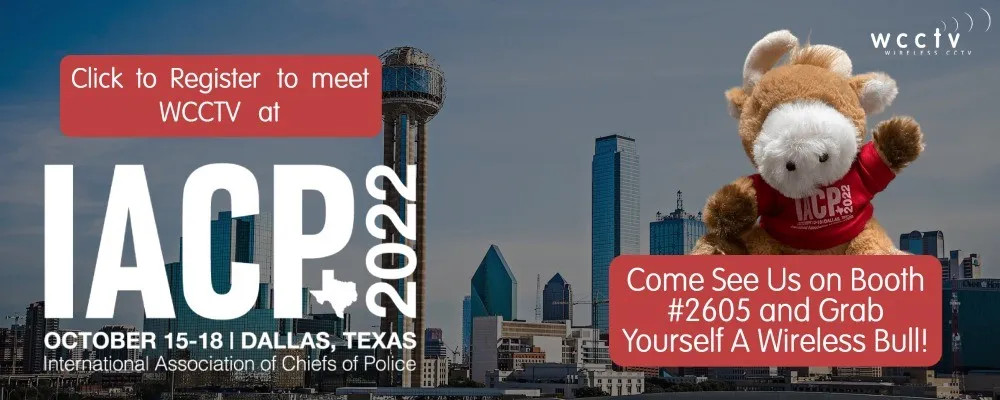 WCCTV - Mobile Video Surveillance for Law Enforcement
WCCTV's rapid-deployment pole cameras and surveillance trailers are utilized by Law Enforcement in the USA for various crime detection and prevention applications. 
Our experience, award-winning technology, and ongoing US-based technical support make us the ideal partner for your surveillance requirements.
Rapid deployment cameras allow law enforcement to target crime hotspots, and then quickly move the cameras to new locations if surveillance priorities change. 
Head over to our IACP booth and learn how WCCTV can help your department fight back against illegal dumping, gang crime, vehicular crimes, vandalism and provide public safety at major events and in parks and open spaces.
Want to learn more about WCCTV's mobile video surveillance cameras? Contact us on 877 805-9575, email sales@wcctv.com or join us at IACP in September.