Organization and Sector
Each May, The City of Richardson hosts the Wildflower Arts and Musical Festival - an award-winning event that draws over 70,000 people to the City. Spread over three days and six performance stages, more than 80 musical acts are showcased.
With a crowd spread over a large area in a limited space, the City of Richardson required a flexible security solution that required little supporting infrastructure for video transmission or power.
The Solution
The WCCTV Site Tower was selected as the most appropriate solution for the City of Richardson.
WCCTV's Site Tower is a rapid-deployment surveillance system designed to provide video monitoring on temporary or semi-permanent applications.
As an all-in-one surveillance solution, the system contains wireless transmission (4G/3G and Wi-Fi) of video and alarms, a heavy duty infrared, 360° pan, tilt and 36x zoom camera, a voice address system and local recording capability for the storage of evidential footage.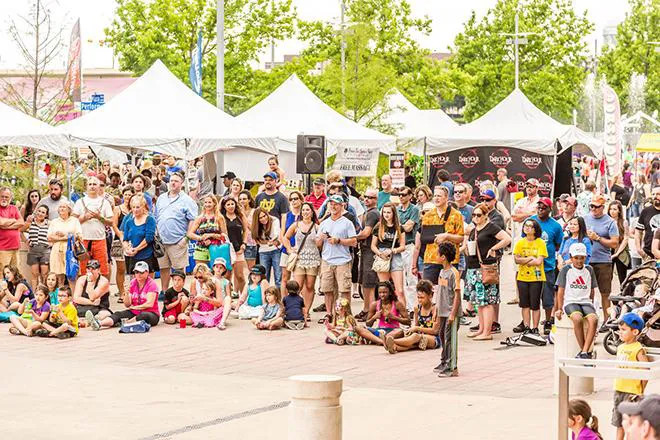 The Result
The WCCTV Site Towers provided the event organizers with a remote patrol enabling the festival to proceed in a safe and efficient manner.
Each Tower sent live video back to a command station where operators were able to use WCCTV's Multi-View Software which allows up to 64-cameras to be monitored simultaneously.
In addition to being able to quickly identify and respond to developing incidents, the voice address system allowed operators to remotely challenge suspicious behavior before incidents could develop.
The Quote
"The WCCTV Site Tower was a resounding success. We were quickly able to deploy cameras to remote locations without being constrained by power or communications.
The WCCTV Site Towers were installed quickly by City employees and provided important coverage to event organizers and law enforcement throughout the event supporting those on the ground to provide a safe and enjoyable event for all."
Related Links