The Lady Bird Johnson Wildflower Centre have installed WCCTV's 4G enabled pole cameras and LPR solutions in their parking lots to improve safety and security at the facility.
Lady Bird Johnson Wildflower Center has installed WCCTV's 4G-enabled pole cameras in their parking lots to improve safety and security at the facility.
Based in Austin, TX, the Centre has deployed mobile surveillance units as a cost-effective, ultra-reliable alternative to on-site security guards. 
The cameras, which contain integrated 4G LTE transmission, can be remotely accessed by facility staff at any time, from any connected device, to monitor the parking lots for suspicious behavior.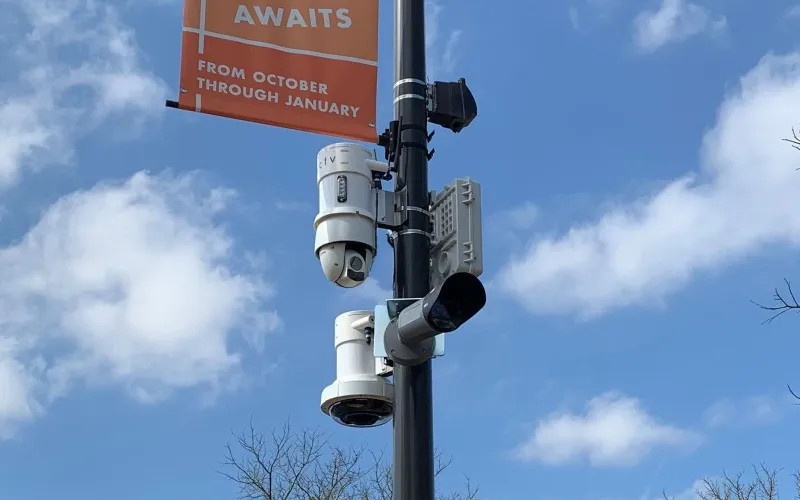 The cameras chosen by the Center include WCCTV's 4G Multi-Sensor Dome, a multi-directional mobile surveillance unit that features an 8 MP camera that provides video streams from four different directions from a single security camera.
This system provides the facility with the functionality of four cameras but with just one unit to install, one cable to draw, and one IP address, helping to minimize installation, maintenance, and transmission costs.
They have also installed WCCTV's 4G IR Mini Domes with integrated License Plate Recognition (LPR) technology, which allows the Center's staff to identify vehicles entering and exiting the facility – data that can be provided to Law Enforcement in serious cases.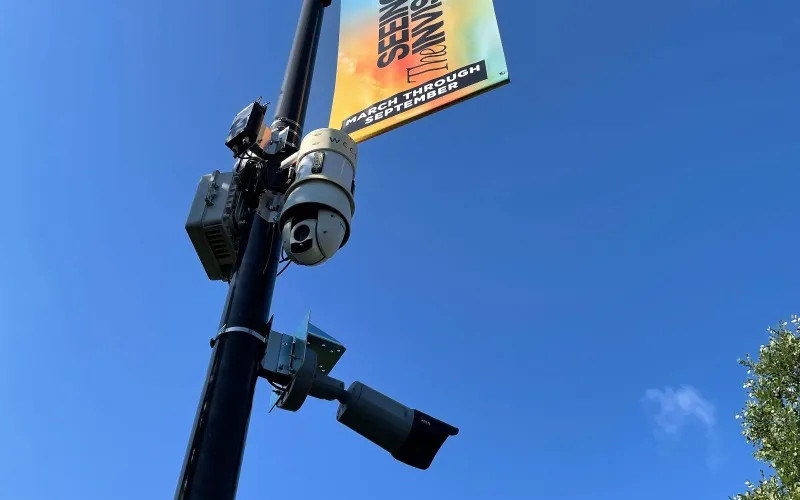 WCCTV's Pole Cameras are all-in-one mobile surveillance solutions that combine an HD security camera, 4TB's of onboard recording capacity, and LTE connectivity into a portable, lightweight unit.
They are quick and easy to install, and can be easily moved if new surveillance requirements emerge, with no impact on the day-to-day operation of the Center. 
Access to the cameras is provided by WCCTV's free, unlicensed viewing software and/or mobile app. Alternatively, the video stream can be linked back to a monitoring station. 
WCCTV Mobile Video Surveillance for City Safety
WCCTV is the USA's leading supplier of rapid deployment pole cameras and mobile surveillance trailers designed to assist with a range of city safety applications.
Our vast experience of working directly with government agencies, award-winning security cameras, and ongoing support services make us the ideal partner for your mobile video surveillance technology requirements.
Rapid deployment surveillance cameras help combat illegal dumping, traffic violations, crime hotspots, vandalism, and business parking lot crime. They also provide public safety in open spaces such as parks, downtown areas, and public events.
Related news