License Plate Recognition (LPR) Cameras are specialized video surveillance systems that help a wide range of organizations prevent and investigate crime.
License plate recognition (LPR) cameras are specialized surveillance units designed to detect, capture and log vehicle license plates.
Unlike standard surveillance cameras that record a wide field of view or are set to tour predefined zones for activity, LPR cameras are specifically deployed for the singular purpose of capturing license plate details.
WCCTV, the USA's leading supplier of mobile video surveillance cameras, outlines below the unique benefits of LPR cameras.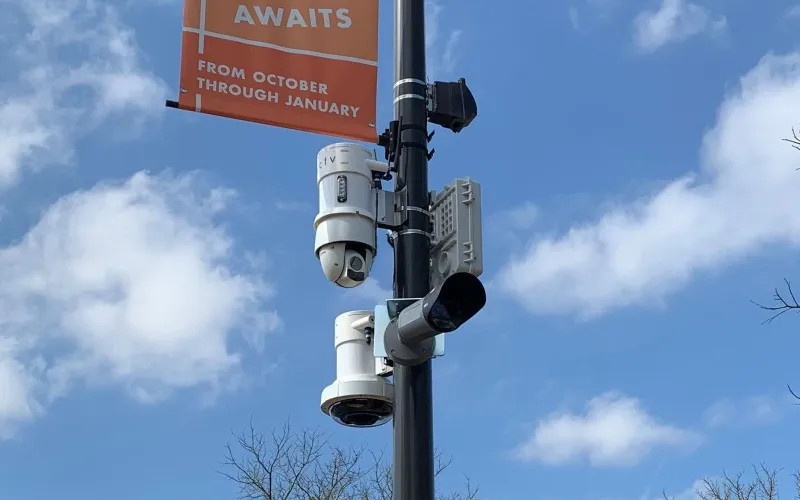 The Benefits of License Plate Recognition Cameras for Law Enforcement
LPR cameras are the ultimate evidence-gathering tool. They provide Law Enforcement agencies with critical, indisputable video footage to investigate crimes and secure arrests. 
Currently, Police Departments across the USA are utilizing WCCTV's rapid deployment LPR solutions to combat illegal dumping, business crime, parking lot theft, and vehicular crimes. 
But what is it that makes them so effective, and what makes WCCTV's product set so unique? 
1. High Accuracy Evidence
WCCTV's LPR Cameras can capture accurate license plate scans from vehicles traveling at speeds up to 130mph in any weather or lighting conditions. 
Standard pole cameras may struggle to provide high-quality video in these conditions, but an LPR camera will deliver usable images every time. 
A combined Pole Camera and LPR solution like WCCTV's 4G Mini Dome + LPR gives you the best of both worlds - full situational overview video delivered in 1080p HD quality from the pole camera along with crystal images of vehicle license plate details from the LPR camera. 
This integrated solution helps law enforcement build complete case files with evidential quality images to secure arrests and convictions.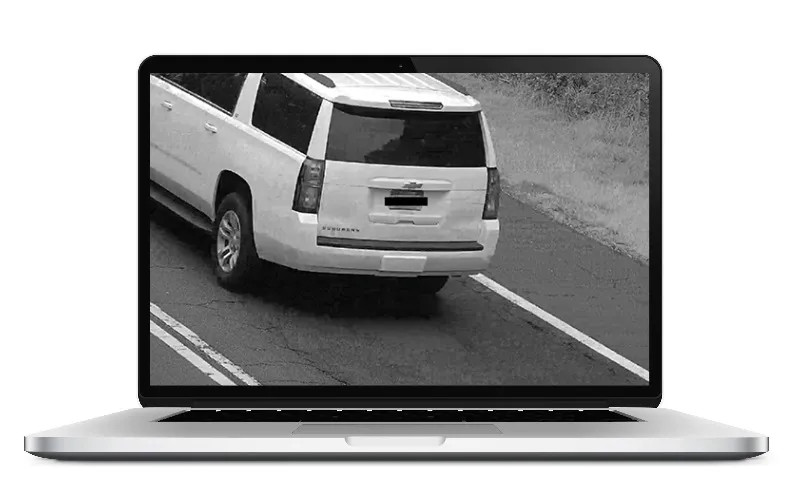 Image taken from a WCCTV LPR Camera (plate redacted)
2. Ease of Use
WCCTV's LPR solutions allow for fully autonomous video surveillance, removing officers' requirements to monitor or review video footage manually.
Our free and unlicensed viewing software automatically converts license plate scans into a text database that users can quickly search for vehicles of interest.
The software directly links to a nationally hosted LPR data server and car detector, allowing users to create hotlists of vehicles of interest. When plates from these vehicles are scanned, users will receive an automatic email alert.
Free up your time and resource and let WCCTV's systems do the hard work for you. 
3. Portability and Versatility
WCCTV's LPR cameras are designed for ease of deployment. Fix the camera to your existing utility pole or building, power, and walk away. 
They can be rapidly deployed to new locations to meet emerging surveillance requirements and help you fight back against illegal dumping, traffic crimes, vehicular theft, parking lot crimes, and more.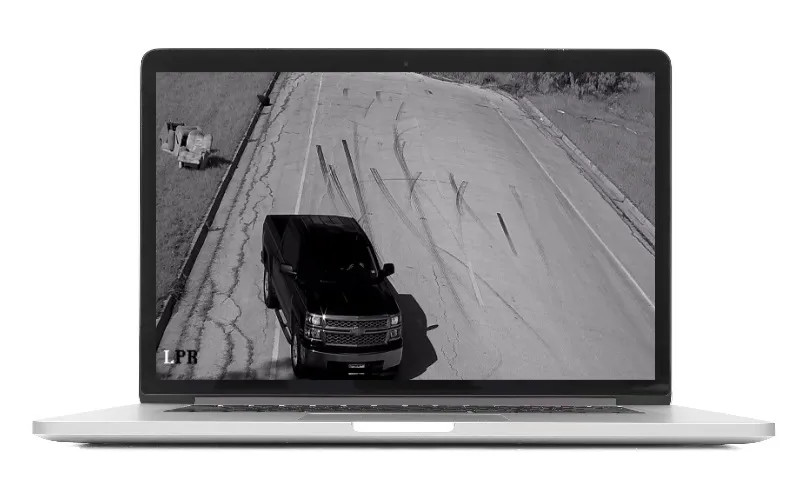 *Illegal Dumping captured by WCCTV LPR Camera (plates redacted)
Who Else Can Benefit from LPR Cameras?
Such is the quality and versatility of LPR cameras; they are now widely utilized for applications other than Law Enforcement.
Based on our 20 years of experience in the security industry, below are the types of organizations we believe can most benefit from deploying LPR cameras.
Construction Job Site Security
LPR cameras help improve construction job site security. These sites can be dark and poorly lit, so a standard-definition security camera might not deliver the video evidence required to help law enforcement investigate crime and secure arrests. 
An LPR camera will capture license plate details no matter how dark your job sites get so that law enforcement can promptly track any unwelcome visitors. 
The cameras can help manage access control to your sites by creating a white list of authorized vehicles in the software database. 
Homeowners Associations
LPR cameras are incredibly valuable in helping law enforcement investigate crimes.
Homeowners associations can benefit from this by deploying cameras in the neighborhood to track cars entering and leaving streets at any time.
This helps with evidence gathering should any crimes occur within the neighborhood to pass on to law enforcement.
Parking Lot Security
LPR cameras can also help manage parking lots and garages, helping to boost security and help with information gathering.
The cameras can help manage access control by linking them to an entry/exit gate, log vehicles entering and exiting the parking area, and assist with any investigations should crimes occur.
WCCTV LPR Solutions
WCCTV is the USA's leading supplier of mobile video surveillance cameras.
Our products include rapid-deployment pole-mounted security cameras and solar-powered surveillance trailers, which can be provided with integrated LPR cameras.
Every WCCTV surveillance camera is optimized for secure 4G LTE video transmission and can be backed by a managed service that includes:
Installation

Alarm monitoring

LTE connectivity packages

Alarm monitoring

Ongoing US-based technical support

Training for the lifetime of all products
Ready to learn more about how LPR cameras can enhance your security and surveillance applications? Contact our team today by completing a quick contact form or by calling 887 805-9475. 
Related news