WCCTV is the USA's leading supplier of mobile surveillance cameras for law enforcement and government applications. We provide a complete range of cameras, including both highly overt systems and discreet covert surveillance units. 
We recently outlined the wide range of benefits associated with deploying overt surveillance cameras and their effectiveness at preventing crimes from happening in the first place. 
But what about covert surveillance systems? What are they, how do they work, and what benefits do they offer? Below, we answer all these questions and more as we explore the key benefits of covert surveillance cameras.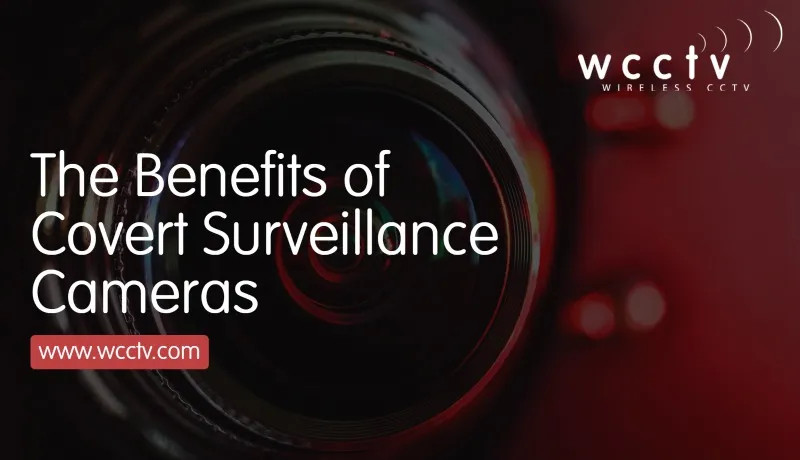 What are Covert Surveillance Cameras?
Covert surveillance cameras are typically very small or easily disguised surveillance units deployed to capture footage without their presence being detected.
They can be deployed in response to any criminal activity and within any environment.
WCCTV's 4G Covert Mini Dome combines high definition security camera, 4TB of edge video recording, and 4G LTE transmission hidden within a durable, covert housing that blends into the surroundings.
It can easily be installed onto a utility pole or building and quickly relocated to target crime hotspots or if surveillance requirements change.
We do not publicize images or specifications of our Covert Mini Dome to ensure active deployments are not compromised.
Instead, we encourage any PDs or Government departments interested in learning more about our solution to complete a quick contact form using their official email address to discuss the system in more detail.
Use Cases for Covert Surveillance Cameras
In our article exploring the benefits of overt surveillance units, we began by summarizing what we believe to be the core difference between overt and covert surveillance cameras. 
That is: covert units will help you catch criminals; overt units will prevent or take away the opportunity for a crime to be committed. 
Suppose your core application is to prevent crime or provide community reassurance; in that case, we would suggest that an overt camera would be best suited to your applications. 
For example, if you manage a construction job site, you want to prevent theft or vandalism at your sites, not just record evidence of who committed the crimes. 
We would specify our highly visible surveillance trailers for this application, and back them with remote video monitoring to detect, deter, and defend your sites from criminals. 
If your requirements are more focused on gathering high-quality video evidence to support criminal investigations and secure arrests, then a covert surveillance camera may be more suitable. 
Use cases for covert surveillance cameras include: 
Narcotic crimes

Gang crimes

Identification of criminals responsible for graffiti

Traffic monitoring and highways surveillance
Five Key Benefits of Covert Surveillance Cameras
When deployed for the most appropriate application, covert surveillance cameras offer a wealth of benefits. Here are the top five as identified by the surveillance experts at WCCTV.
Discreet Surveillance: Perhaps the most obvious benefit of covert cameras is that they allow surveillance activity to go undetected. The presence of an overt surveillance camera may only serve to move the crime elsewhere.

Evidence Gathering: As surveillance activity can go undetected, it increases the likelihood that the cameras will capture video evidence of crimes in progress, leading to the identification of offenders.

Increased Arrest Rates: By capturing evidence of crimes in progress, covert surveillance cameras deliver increased arrests and charges against criminals

Protection of People and Property: All of the above benefits will help reduce crimes rates in an area by taking criminals off the streets. This, in turn, will enhance safety for people and property.

Additional Surveillance Coverage: Covert surveillance cameras can supplement your overt camera deployments by providing coverage in areas where more discreet surveillance is required. You don't have to choose between one or the other; both can work effectively side by side.
WCCTV: The USA's Leading Supplier of Mobile Surveillance Cameras
At WCCTV, we have developed a complete range of mobile surveillance cameras, including both overt and covert units, to meet the requirements of multiple use cases.
We have led the market for over 20 years in technological advancements, hands-on customer service, and the results we help our clients achieve.
If you would like a discussion on how we can help support your surveillance requirements, click the link below, and one of our video surveillance experts will reach out.