Organization and Sector
Hidalgo County Sheriff's Office operates eight law enforcement sky towers which they use to provide mobile video surveillance of the county, helping to reduce crime rates and enhance public protection.
Each of the sky towers contains a number of video surveillance cameras which record footage locally to a hard drive within the tower.
Hidalgo County Sheriff's Office required the ability to review live and recorded footage remotely from multiple locations simultaneously without the need for costly permanent or fixed infrastructure.
The Solution
To meet Hidalgo County Sheriff's Office's requirements, WCCTV installed a number of its hybrid mobile DVR systems, the WCCTV 4G Nano DVR, into each tower. The existing cameras were connected to the WCCTV Nano, allowing the end user to view live and recorded video securely and efficiently over the 4G LTE network.
The unit contains a Compact Flash card for digital evidential quality recording. Users can remotely access live and recorded video and audio via 4G/LTE technology. Automatic fall-back to 3G provides optimal flexibility.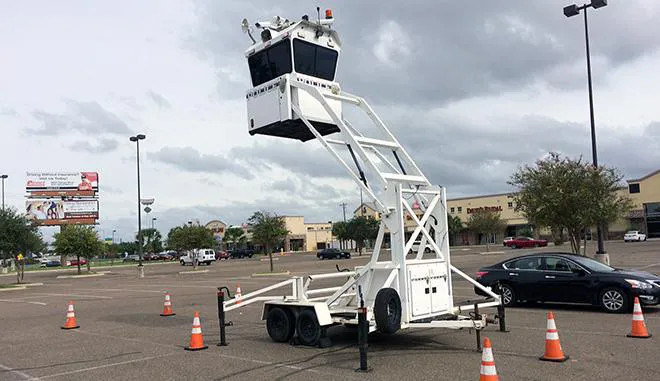 The Result
Hidalgo County Sheriff's Office deployed their Enforcement Towers during the recent McAllen Holiday Parade, where they had the option to rotate resources with a combination of manned and remotely managed towers. This allowed them to utilize both human and technical resources efficiently in their efforts to Police the parade.
"By integrating the Nano into our existing camera system, we were able to remotely view the parade which proved to be both cost-effective and extremely reliable." - Captain, Hidalgo County Sheriff's Office.
Related Links
Law Enforcement Mobile Video Surveillance