The American Rescue Plan Act of 2021 (ARPA) has released a series of grants to help government and law enforcement meet the challenges brought about by the Covid-19 pandemic.
One of the more severe impacts of the pandemic is the reduced number of law enforcement personnel, whether due to illness or attrition.
Below, WCCTV provides further information on this funding stream and how law enforcement agencies can access it to support their investment in mobile surveillance cameras. 
What is the Purpose of the ARPA Grants?
Crime and gun violence are increasing more and more since the pandemic, and communities are facing real public safety challenges.
ARPA grants enable communities and law enforcement to invest in preventative policing methods such as mobile surveillance trailers or mounted pole cameras.
Public records show that at least five municipalities in Connecticut have allocated millions of dollars provided through the ARPA to equip local police departments with various surveillance technology.
Mobile Video Surveillance units act as a force multiplier. The additional eyes on the ground can quickly enhance public safety. 
They provide Law Enforcement organizations with 24/7 coverage of areas associated with illegal dumping, vehicle crime, theft, drug dealing, gang culture, and other criminal activities.
WCCTV Law Enforcement Use Cases
WCCTV's mobile surveillance cameras are utilized by law enforcement and government agencies across the US to prevent or deter crime.
This typically involves the overt deployment of a pole-mounted camera or surveillance trailer to act as a visual deterrent in areas associated with high crime rates. 
However, WCCTV's product portfolio also includes covert surveillance units which blend into their environment to gather visual evidence of crimes in progress.
WCCTV's cameras are rapid deployment units that are easy to install and maintain. They can be deployed for short-term surveillance requirements and quickly relocated should other applications emerge.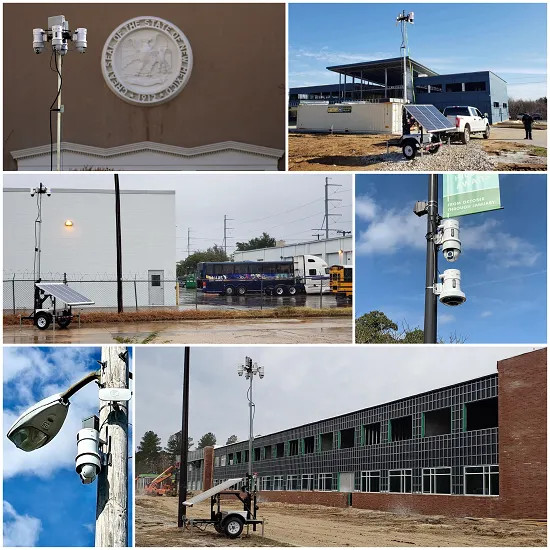 Click the link below to learn more about the law enforcement users' critical use cases for WCCTV's mobile surveillance units.
Additional Grant Funding Streams for Surveillance Cameras
The ARPA grant is just one of many possible funding streams that law enforcement and government agencies can access to invest in mobile surveillance cameras
Each year, more than $600m is made available to these organizations, and accessing these funds begins with knowing where to find them.
WCCTV regularly updates its blog with the latest available funding streams, along with helpful tips on preparing a bid with the best chance of securing investment. 
Check out the link below to find the latest surveillance grants.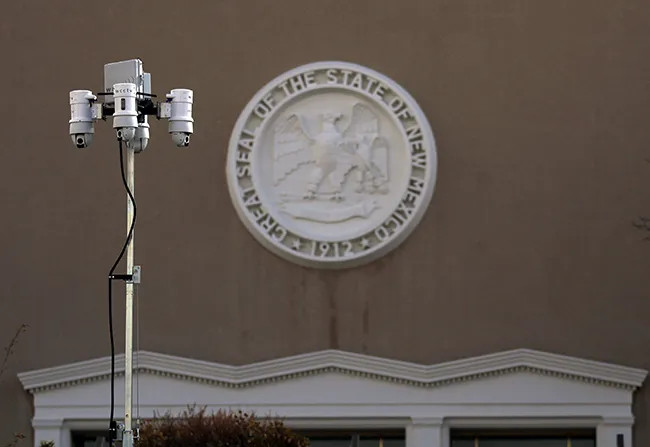 How to Prepare a Bid
Many departments will lack the time, experience, or resource availability to complete a grant funding bid to the required standard.
When grant bids are considered, the reviewers will be looking for a clear use case and comprehensive plan of how the awarded funding will directly and positively impact the community. 
WCCTV has supported many law enforcement agencies in completing grant funding bids, helping agencies highlight the transformative effects mobile surveillance units can have on reducing crime rates.
We have taken that experience, knowledge, and proveable success and applied it to creating a free-to-download guide on preparing a funding bid. 
We would encourage all agencies, whether you plan to purchase WCCTV cameras or not, to download the guide and learn more about completing a funding bid. 
WCCTV Video Surveillance for Law Enforcement
WCCTV has supplied its award-winning range of mobile video surveillance cameras to Law Enforcement in the USA and around the globe since 2001.
Our 4G LTE-enabled pole cameras and surveillance trailers allow agencies to target crime hotspots - fight back against illegal dumping, gang crime, vehicular crimes, and vandalism and provide public safety at major events and in parks and open spaces.
Our experience, award-winning security cameras, and ongoing US-based technical support make us the ideal partner for your surveillance requirements.
For added convenience, all WCCTV's mobile surveillance solutions are available for procurement via GSA Advantage. Click the image below to view WCCTV's catalog.

Ready to find out how WCCTV's Mobile Surveillance Cameras can assist Law Enforcement? Get in touch today at 877 805-9475 or email sales@wcctv.com.