Law enforcement faces many challenges in effectively targeting areas of high crime. WCCTV's security experts discuss the five ways remote monitoring can assist
US law enforcement agencies face many challenges, including officer availability, budget restrictions, and a lack of resources to effectively target high-crime areas.
To tackle these gaps,  police departments such as Waxahachie Police Department and East Hampton Police Department are extending their reach through mobile surveillance units and remote monitoring.
Below, WCCTV's security experts talk through the top five ways law enforcement can benefit from mobile surveillance units and remote monitoring
1. Extra Eyes on Crime Hotspots
Mobile surveillance units are rapidly deployable security cameras that can be mounted onto an existing pole or a surveillance trailer. They can quickly be placed where they are needed the most.
WCCTV's pole cameras are portable units that are easy to install and maintain and can be moved to new locations as your needs change.
They serve as 24/7 eyes on the ground, regardless of location, climate, or weather. They are deployable anywhere it would be impractical to deploy an active police patrol.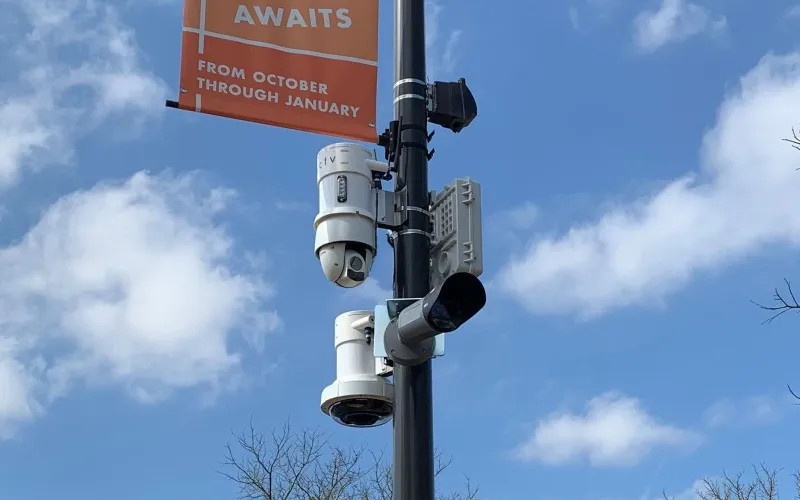 2. Assert A Visual Presence
Utilizing a mobile surveillance unit acts as not only eyes that see but also an assertive presence that potential criminals can see. They reassure the public that someone is watching out for their safety while deterring criminal activity.
In terms of visual presence, no solution is more effective than the WCCTV Mini Dome Solar Trailer.
This autonomously-powered rapid deployment mobile video surveillance system carries up to 4 pole cameras and has integrated blue lights, sirens, and audio voice down for maximum visual deterrence.
3. Centralize Command within an Integrated Surveillance and Observation Center (ISOC)
Mobile surveillance units can easily be integrated with the department command center or existing video management platforms.
WCCTV's mobile surveillance cameras can all be accessed remotely so that departments can view and download live and recorded video at any time from any device.
The cameras can also be viewed from WCCTV Mobile Application which is available for Apple and Android devices. 
This allows departments to share critical information faster, allowing for a more proactive approach to emerging trouble spots.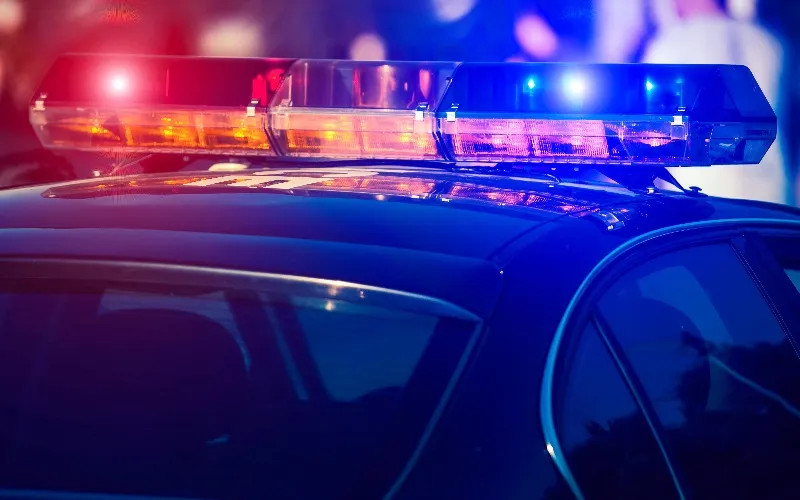 4. Apply Intelligence-Led Policing (ILP)
Integrating a mobile surveillance unit and command center does more than conduct live video and gather evidence.
Through advanced analytics, WCCTV's cameras provide visual verification and email alarms for automated detection applications.
This layer of AI within our mobile surveillance units overcomes the impossible challenge of requiring 24/7 manual visual monitoring by command center staff.
5. Flexibility of Technology
Installing a WCCTV mobile surveillance unit couldn't be easier; you can have extra eyes on the ground in minutes, and they can easily be moved to new locations if your surveillance applications change.
It is an ideal surveillance solution for locations without any fixed infrastructure for power or video transmission, as WCCTV's mobile surveillance units are flexible and powered by solar panels with battery backups to ensure the continuity of presence and uninterrupted recording.
Mobile surveillance units offer options that are unavailable elsewhere; for example, they support additional input channels, allowing the integration of up to 3 fixed or PTZ cameras, LPR cameras, and thermal cameras – all in one unit.
Extended features such as blue lights and integration to command centers all help to reinforce a department's presence.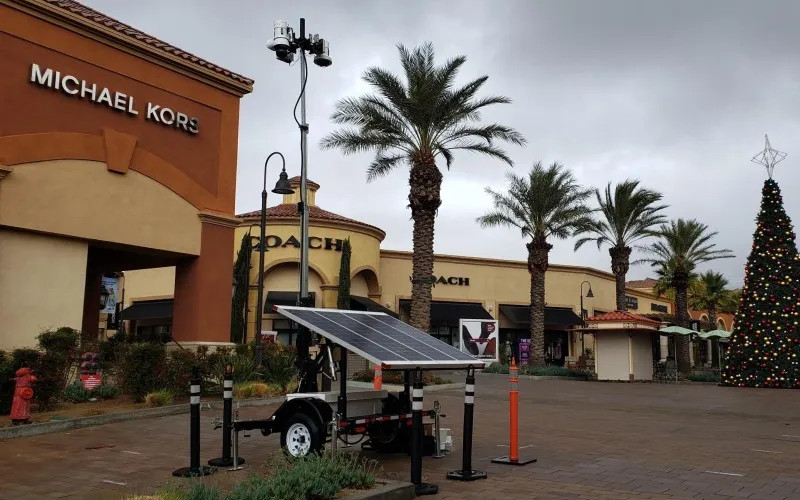 WCCTV Rapid Deployment Cameras For Law Enforcement
WCCTV's mobile video surveillance cameras help Law Enforcement agencies prevent and investigate crime. Our 4G LTE-enabled pole cameras and surveillance trailers have been utilized by Law Enforcement in the USA and around the globe since 2001.
 Our experience, award-winning security cameras, and ongoing US-based technical support make us the ideal partner for your surveillance requirements.
 Rapid deployment cameras allow you to target crime hotspots - fight back against illegal dumping, gang crime, vehicular crimes, and vandalism and provide public safety at major events and in parks and open spaces with WCCTV's mobile surveillance cameras.
Ready to learn more about how WCCTV's rapid deployment cameras can assist with your applications? Contact our team today on 877 805-9475 or email sales@wcctv.com.