The City of McKinney recently utilized WCCTV Solar Surveillance Trailers to ensure the safety all visitors to the annual Oktoberfest.
WCCTV's Solar Surveillance Trailers were recently utilized to provide crowd safety and public protection at the City of McKinney's Oktoberfest event.
The Trailers, which are entirely autonomous for both power and video transmission, were placed at key locations across the town to ensure a safe and welcoming environment for all visitors. 
Each Trailer was fitted with two WCCTV Pole Cameras, which deliver live and recorded video via 4G LTE connectivity. This allowed law enforcement and organizers to view the cameras no matter where they were. 
This meant they could quickly identify and respond to developing incidents and challenge suspicious behavior before incidents could escalate.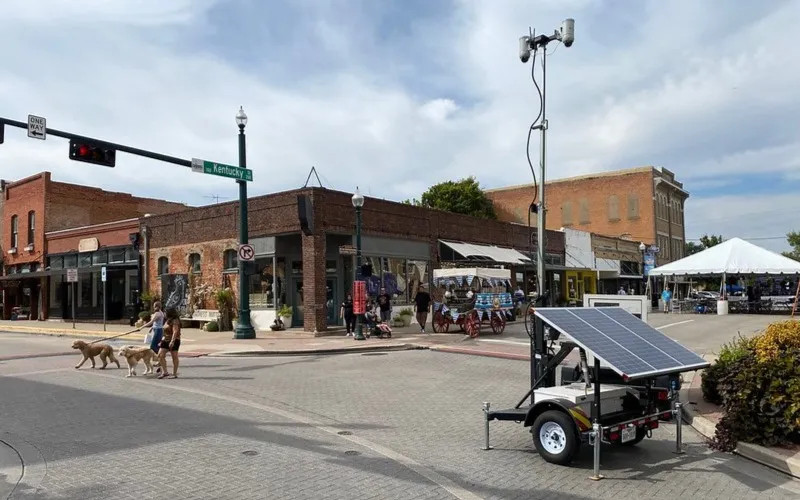 WCCTV specializes in supplying mobile surveillance cameras to provide temporary security for major public events. Our systems can be utilized for crowd management, public safety, traffic management, and information-gathering applications.
Over the last 20 years, we've been proud to supply mobile video surveillance systems at major events such as the Olympics, Major League Baseball, The Commonwealth Games, The Tour De France, The Open Championship and NASCAR, and numerous music festivals.
Find out if we can help secure your next event by contacting us today, or call our team on 877 805-9475.
Related news