WCCTV's construction job site security cameras helped prevent or investigate 36 attempted break-ins to our client's construction sites during the month of May.
WCCTV is the USA's leading supplier of mobile surveillance cameras and fully managed security services for construction job sites. 
Our rapid deployment Pole Cameras and Solar Surveillance Trailers are backed by video and alarm monitoring from our partner Interactive Surveillance Operations Center (ISOC).
This allows us to deliver a proactive construction site security solution that is a comprehensive, cost-effective, and reliable alternative to security guards.
Below is our Catch of the Month for May, which demonstrates the effectiveness of WCCTV's security cameras working in tandem with our monitoring partner. 
Two trespassers are detected on our clients' job site by the built-in video analytics on WCCTV's Solar Surveillance Trailer.
Our partner monitoring station confirms that they are unauthorized intruders and activate the camera's blue light sirens to alert the intruders that they have been detected and recorded.
The individuals immediately leave the site empty-handed, with no damage caused to any part of the property.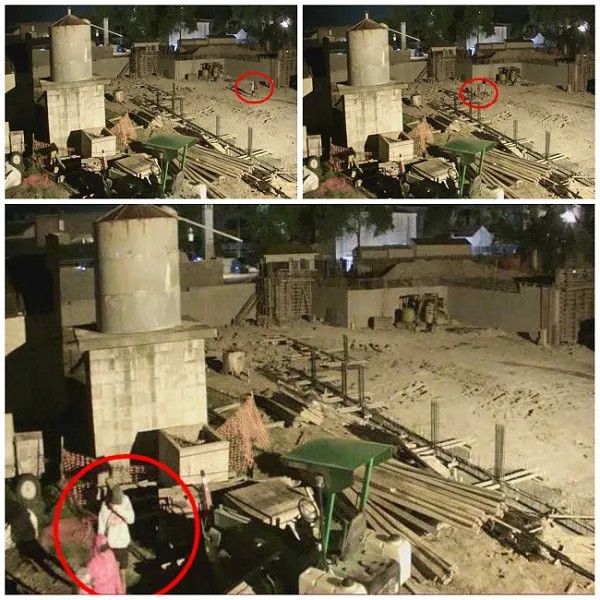 WCCTV - Managed Security Cameras for Construction Job Sites
WCCTV is the USA's leading supplier of mobile surveillance cameras for construction job sites.
We provide market-leading security cameras backed by a fully managed service that includes equipment installation, video monitoring, maintenance, and ongoing technical support.
Our rapid-deployment cameras provide construction sites with multi-application benefits, including security, time lapse video filming, and remote project management.
Our customizable solutions can accommodate any kind of site and easily function whether you have power or are dependent on solar energy. All of our units contain 4G LTE transmission technology – allowing these solutions to operate autonomously.
No matter the site, we have a solution that we can create for you.
Ready to find out how WCCTV's Mobile Surveillance Cameras can assist with site security? Get in touch today at 877 805-9475 or email sales@wcctv.com.