Crime, such as theft, vandalism, and trespassing on job sites often increases over the holiday season. Criminals don't tend to wait for gifts; they seize every opportunity to help themselves.
At WCCTV, we want everyone to enjoy a safe and secure holiday season, with no unwanted surprises after the festive break.
With this in mind, we have created a handy infographic outlining our top five best practices for better security this holiday season.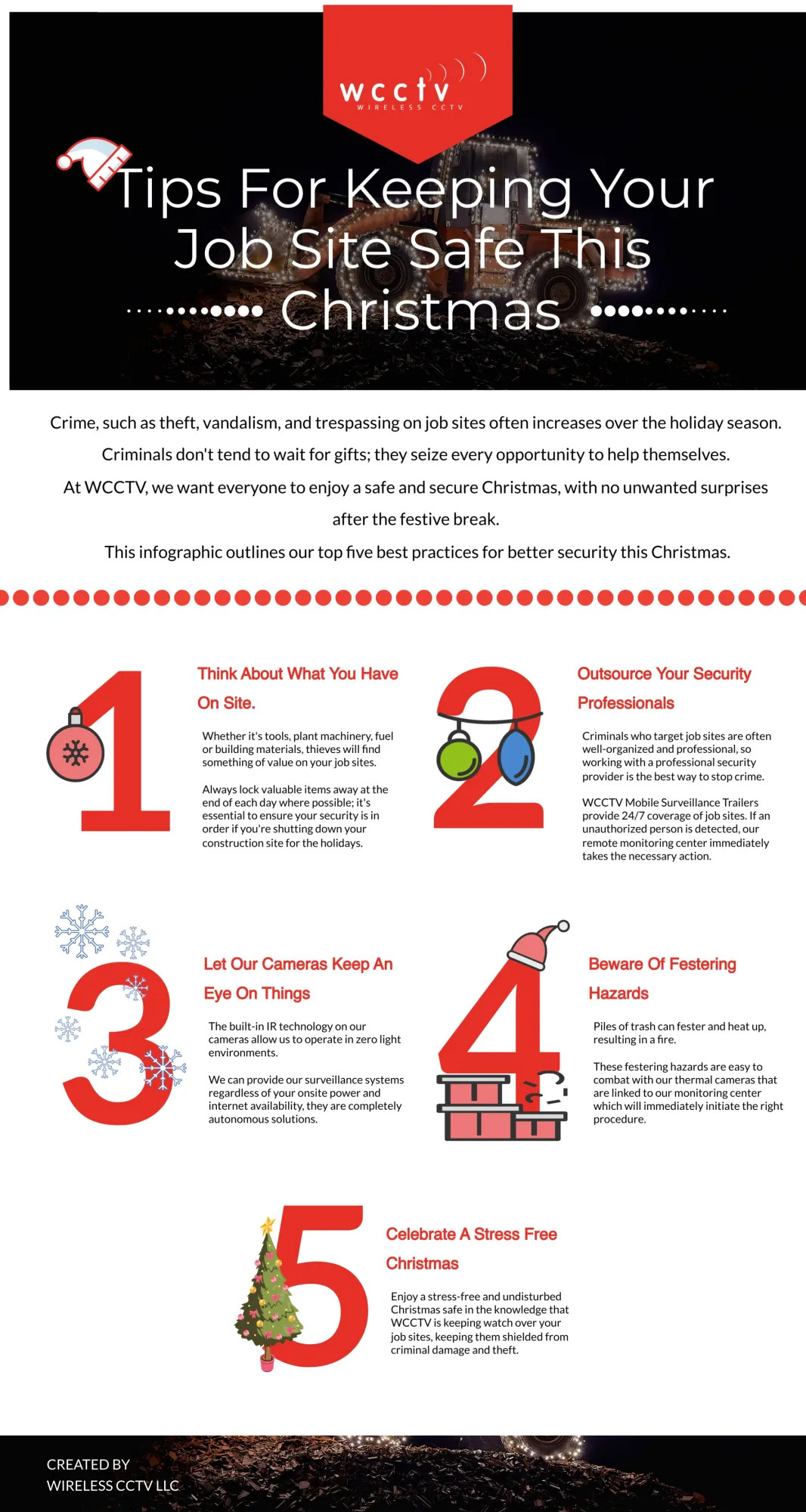 WCCTV - Managed Surveillance Cameras for Construction Job Sites
WCCTV is the USA's leading expert in managed surveillance cameras for construction job site security.
We firmly believe that video surveillance cameras are the most effective way of boosting security at your job sites, especially when paired with our remote video monitoring services.
You can utilize our rapid-deployment cameras for multiple applications, including security, time lapse video capture, and remote project management.
Our cameras can function whether you have power or are dependent on solar energy. Our units contain 4G LTE transmission technology allowing them to operate entirely autonomously.
Ready to find out how WCCTV's Mobile Surveillance Cameras can assist with site security? Fill out a quick contact form, speak to our team at 877 805-9475 or email sales@wcctv.com.