Client Use Case
Howard Drilling operates several remote sites, each containing high-value assets and equipment.
A combination of increasing insurance premiums alongside the expense of permanent security guarding on-site results in high costs when attempting to address the challenge of site security and theft prevention. 
Howard Drilling required a cost-efficient solution that could secure their remote sites 24/7 whilst providing the capability to be re-located at short notice. 
The Solution - Solar Surveillance Trailers
Howard Drilling Co. deployed the WCCTV Solar Surveillance Trailer - an autonomous surveillance solution that addressed both of their primary challenges.
WCCTV's Surveillance Trailers can be deployed in a matter of minutes and can easily be moved as applications change. It is an ideal surveillance solution for locations without any fixed infrastructure for power or video transmission.
The trailer is fitted with up to 4 of WCCTV's 4G Pole Cameras that deliver live and recorded footage via 4G LTE and Wi-Fi connectivity, so users can remotely access the cameras at any time from any device.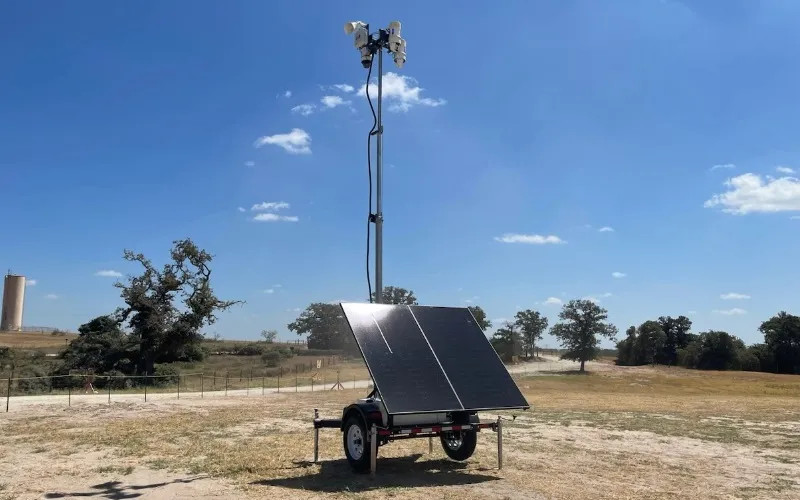 The Result - Theft Prevention
By deploying the WCCTV Surveillance Trailer, Howard Drilling Co. was able to find a solution to many challenges and enjoyed a massive reduction in theft and loss on site.
Insurance premiums were reduced for equipment, as an adequate out-of-hour site security system was now in place, saving on costs against manned guarding. Remote camera access enabled a reduction in site visits and provided retrospective high-definition video footage for training exercises and site analysis.
The Quote
"We originally purchased the WCCTV Solar Trailer as a method of securing our high-value rental assets located on remote drilling sites – we quickly realized that the solution came with a host of extra features that we could use ourselves to reduce the cost of travel.
This became a benefit that we could also provide the site owner as a value-added project management and automation tool as well as helping reduce their insurance premiums and controlling sub-contractor activity on-site."
Howard Drilling Company
Related Links
Mobile Surveillance for Oil and Gas Sites
Ready to find out how WCCTV's Mobile Surveillance Cameras can assist with site security? Get in touch today on 877 805-9475 or email sales@wcctv.com
Related news