Oil and Gas sites are isolated locations with assets spread across vast, complex sites. They are at high risk of theft, vandalism, and arson. Mobile surveillance cameras can significantly mitigate these threats.
Oilfields and Gas facilities are remote, isolated, and assets can be spread across large and complex sites.
They are at risk of theft, vandalism, fire, and equipment failure. Providing security for these high-risk locations requires an intelligent, proactive, and flexible solution.
WCCTV, the USA's leader in mobile surveillance cameras, explores how autonomous, portable, and rapid-deployment cameras can significantly mitigate these threats, reduce total security spending, and meet one of the biggest security challenges.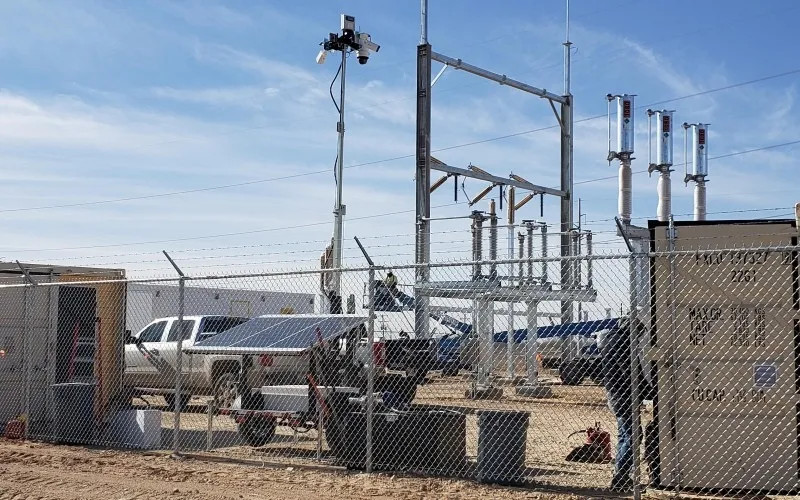 The Challenge of Securing Oilfields and Gas Facilities
Theft from oilfields is a major challenge; the Energy Security Council has estimated that theft of crude oil barrels costs the industry anywhere between $700k - $2.1b every year - and that's just in Texas!
Added to this is the challenge of securing these sites from more common site crimes such as metal theft and small tools, materials, and machinery theft.
Although the monetary costs of these crimes may seem smaller in value, the disruption they cause can be far more impactful. Sites targeted for copper wiring, for example, can result in power outages and disruption for thousands of people.
When selecting the most appropriate security solution for oil fields and gas facilities, the unique challenges listed below must be considered:
Vast, Remote Locations: with miles of sprawling pipelines, any security presence must be able to cover vast areas with eyes on multiple locations
Every Threat is Urgent: incidents at these sites can't simply be recorded to video. A live security intervention must be possible.
Complex Detection Areas: the selected security solution must be capable of spotting a 'needle in a haystack' at some of the more complex sites
Multiple Threats: oil fields and gas facilities are affected by various crimes, including theft, trespass, sabotage, vandalism, and equipment failure. Any security system chosen must be adequate at identifying and mitigating ALL of these risks.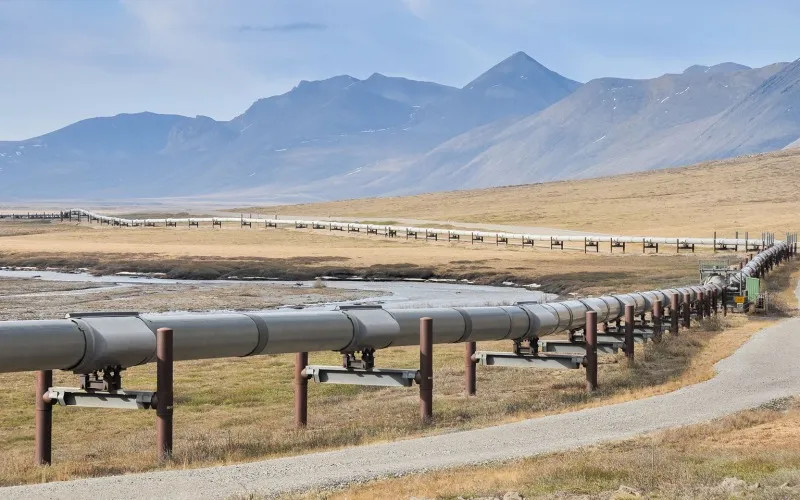 The Benefits of Mobile Surveillance Cameras for Oil and Gas Security
Mobile surveillance cameras are ideally suited for providing security at oil and gas sites. They can be deployed to some of the most remote locations, regardless of power or internet availability. 
They remove the need for a human presence to visit these remote locations in person, and multiple areas can be covered at once. 
The benefits of WCCTV's leading mobile surveillance cameras include the following:
Power Autonomy: All of WCCTV's surveillance cams can be provided with full solar power for the most remote locations

Highest Video Quality: The days of grainy surveillance footage are long gone; WCCTV cameras deliver full 1080p HD quality, day or night.

Cellular connectivity: WCCTV's cellular-connected cameras allow for remote viewing from any computer or portable device, reducing the need for site visits

Environmentally tested units: all WCCTV surveillance cameras are specifically deployed for 24/7/365 outdoor deployment and can withstand the harshest weather conditions 

Enhanced Detection: WCCTV's cameras can be provided with advanced video analytics or thermal imaging to detect activity at your sites no matter what time of day or how complex the site

Ongoing Health Checks: Every WCCTV camera is supplied with built-in Heartbeat diagnostics software to ensure the cameras are always connected, constantly recording and capturing critical video evidence

Unlicenced Software: Our desktop software and mobile app are free to download for your team. There are no hidden costs associated with viewing your cameras from any number of devices; we believe this provides true flexibility.

Onboard storage: Each WCCTV unit has onboard storage, ensuring lightning-fast access to your saved videos and images. There's no need to connect to the cloud to download, saving valuable minutes in an emergency. 
Enhance your Oilfield and Gas Facility Security With 24/7 Monitoring
Another key benefit that makes WCCTV's mobile surveillance units the ideal solution for your oil and gas security needs is our off-site monitoring services.
Our team of ex-law enforcement, military, and security personnel will keep watch over your cameras, looking out for verified threats. 
As soon as any activity is detected at your sites, they will begin a remote security challenge, including audio and visual warnings and the priority dispatch of law enforcement or mobile security patrols.
Don't leave the security of your oilfields or gas sites to a camera that only records the aftermath; take a proactive approach to surveillance with WCCTV.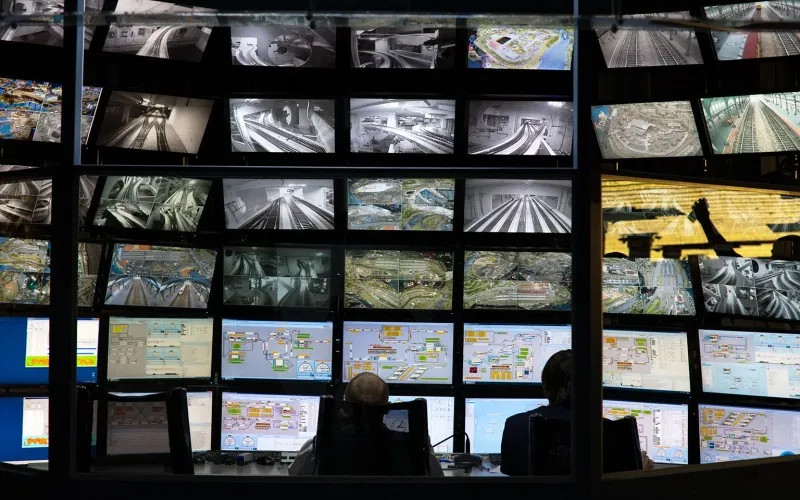 Save on Your Security
Deploying WCCTV's mobile surveillance units at your oilfields or gas sites is the quickest way to reduce your overall security spending. 
Our units typically run around 87% cheaper than employing an armed security guard. They dramatically reduce the number of site visits you'll need to make to ensure your sites are safe and secure. 
What's more, there is absolutely zero compromise on quality or reliability. Our cameras can be more effective than a guard - they can see in the dark, be in multiple places at once, never take a break, and they're always on guard.
WCCTV: Managed Surveillance Cameras for Oil and Gas Facilities
WCCTV is the USA's leading provider of mobile video surveillance cameras.
WCCTV is headquartered in Dallas, TX, with an established deployment network across the United States.
We proudly supply the highest quality security cameras backed by a service designed to take the stress out of protecting your sites.
We customize our solutions to accommodate your site and your specific requirements. Our cameras can easily function whether you have power or are dependent on solar energy. All of our units contain 4G LTE transmission technology allowing them to operate completely autonomously.
Ready to find out how WCCTV's Mobile Surveillance Cameras can assist with site security? Get in touch today at 877 805-9475 or email sales@wcctv.com.
Related news