Client Use Case
Turner Construction Company operates multiple job sites across the US at any given time. Some sites require extra security, Time Lapse video documentation, and remote project management video capabilities.
Traditionally the above requirements have been supplied by three separate vendors, resulting in high resource utilization from both a cost and management perspective.
The Solution - Managed Security Cameras
At recent projects, Turner has elected to deploy the WCCTV Solar Surveillance Trailer, an autonomous security system that can be rapidly deployed at practically any location, providing security for construction job sites, or any off-grid location that requires video monitoring.
The trailer is fitted with up to 4 of WCCTV's 4G Pole Cameras which transmit live and recorded video via 4G LTE and Wi-Fi connectivity, so users can remotely access the cameras at any time from any device.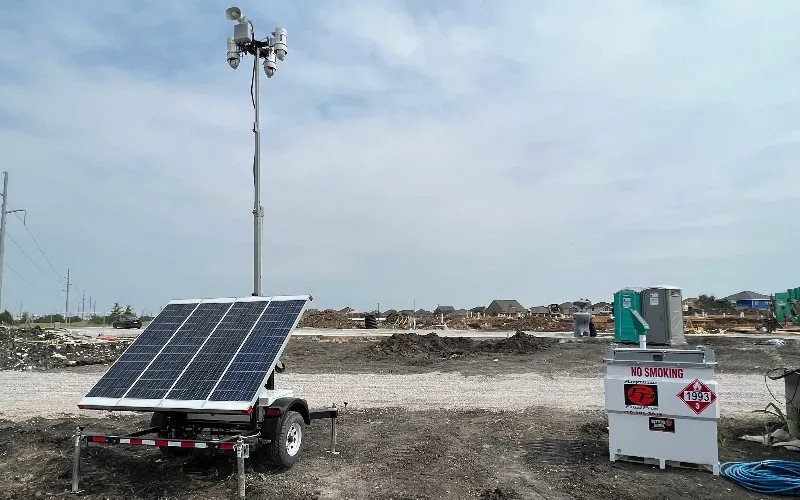 WCCTV's 4G Pole Cameras all feature additional input channels, allowing the integration of up to three extra cameras, including Construction Time Lapse Video Cameras, all utilizing the feature-rich capabilities of the primary pole camera deployed on a solar trailer.
The Result
By deploying the WCCTV Solar Surveillance Trailer, Turner Construction was able to find a solution to a number of challenges. The solution offered an out-of-hours site security system saving on costs against security guards and patrols.
Remote camera access enabled a reduction in site visits and provided retrospective high-definition video footage to be used for training exercises and site analysis.
The Quote 
"The WCCTV video trailer provided the option of 3 capabilities in one device supplied and supported by 1 vendor - reducing cost and lines of supply and communication, and was also able to provide time lapse video footage project as it developed to completion."
Related Links
WCCTV Solar Surveillance Trailer
Security Cameras for Construction Job Sites
Ready to find out how WCCTV's Mobile Surveillance Cameras can assist with site security? Get in touch today on 877 805-9475 or email sales@wcctv.com
Related news