WCCTV's Time Lapse Video services, provided to the City of Denison to capture the construction of Texoma Health Foundation Park, part of the Gateway Village project, have been featured by the local media in Texas. 
The Texoma Health Foundation Park, located just off of U.S. Highway 75 and Spur 503, is a $14 million development that broke ground back in 2016.
The 80-acre development will feature a variety of outdoor avenues for visitors such as soccer fields, baseball fields, softball fields, splash pad, covered stands, plus miles of trails and open spaces.
You can view the media article and learn more about the development by clicking the links below.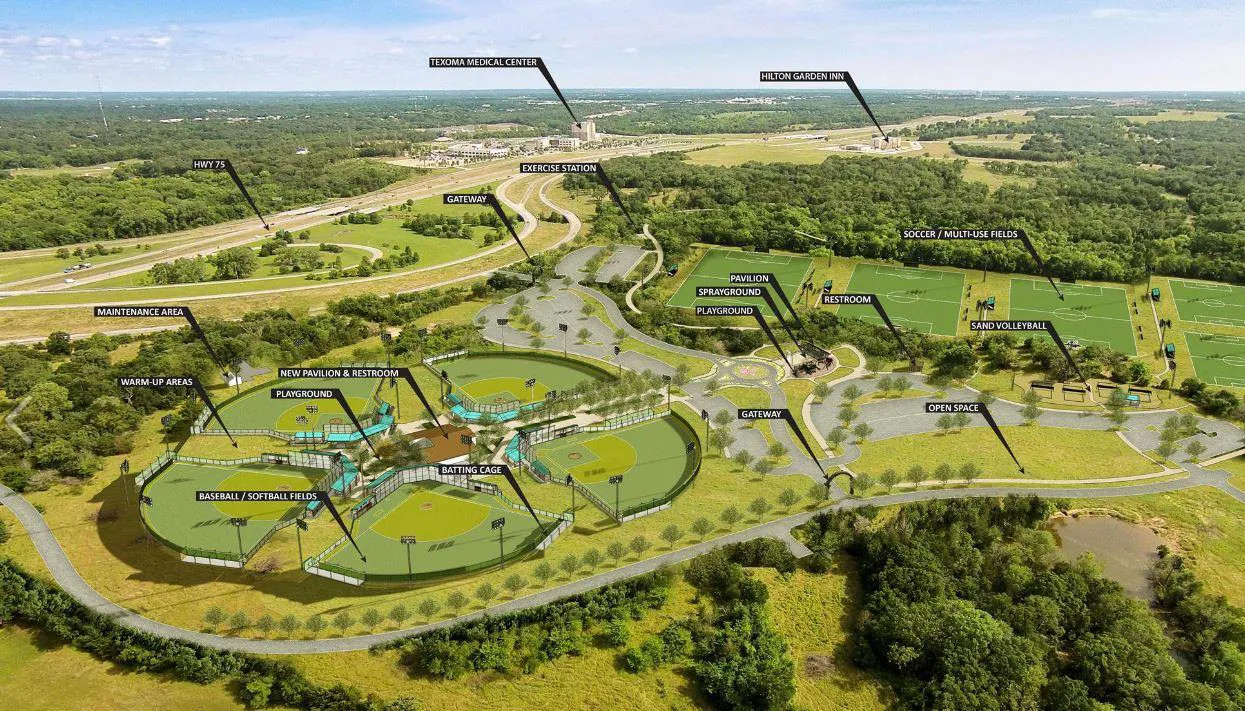 WCCTV partnered with the City of Denison to provide Time Lapse Video footage of the construction from groundbreaking to ribbon-cutting.
WCCTV provided update videos every month during the construction, showing the ongoing progress from the site.
The Company also provided the City of Denison with a live video stream from the site which was embedded onto their website, and upon completion of the construction, provided a fully edited final video in time for the Park's grand opening.
WCCTV's time lapse video cameras can be installed by utilizing the additional video output channels on a WCCTV 4G Mini Dome, on a WCCTV Mini Dome Solar Trailer or as a completely standalone system.
We can provide time lapse video cameras without the need for any additional onsite infrastructure or installations work, making us the most flexible and convenient provider of time lapse video services.
You will also be provided with access to WCCTV's time lapse portal, where you can review images and footage, download progress videos and even embed the live stream into your websites.
To see our most recent time lapse video productions click here.