Sheffield Council

has deployed 40 WCCTV Body Worn Cameras to help reduce the number of violent incidents directed towards their Civil Enforcement Officers during their day-to-day work.
The Challenge
Figures released by the council show violent incidents against traffic wardens have increased yearly. In 2014/15, there were 76 attacks reported to council bosses, more than double the amount of two years previous.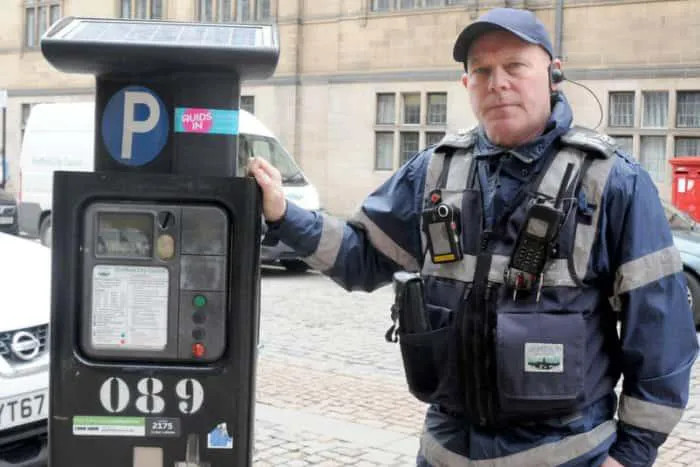 The Solution
The Body Worn Cameras have been introduced as they are proven to reduce conflict, improve personal safety and help secure criminal prosecutions by providing encrypted and tamper-proof video and audio evidence.
The cameras provided by WCCTV will only be activated by Sheffield Council's CEOs when they feel threatened and are not intended to record evidence of parking violations.
Council bosses anticipate that their investment in the WCCTV Body Worn Cameras will pay for itself due to increased productivity and fewer days lost to stress and staff illness.
As well as the long-term benefits, the cameras have also had an immediate impact. An incident in which a Traffic Warden was attacked has already been caught on one of the devices, and the evidence has been passed onto police for potential prosecution.
WCCTV's Body Worn Cameras record high-definition video (up to 1080p), including audio recording, and work at night in low light conditions.
The devices are encrypted and password protected, so stolen data is secure and can't be deleted.
The Result
Speaking on the launch of the camera, one of Sheffield Council's CEOs welcomed the roll-out and said he already feels safer at work. He noted two incidents which could've gotten out of hand, but the camera defused the situation.
"It's fantastic news - basically, year on year, incidents have been going up and not getting any better at all. But with the introduction of the cameras, I've seen a decrease personally in incidents I've had to deal with."
Councillor Jack Scott, the cabinet member for transport and sustainability, said: "I am so pleased that we are rolling out these body worn cameras across the whole team. We acknowledge the incredibly valuable job done by our civil enforcement officers.
"Our traffic officers help keep us all safe. They ensure that our children can get to school safely and that emergency vehicles can get where they need to go.
"The safety of our staff is vital. We have a zero-tolerance approach to all aggression, and we will not tolerate any acts of verbal or physical abuse whatsoever. These cameras are important for us to keep our hardworking staff safe."
Ready to see if body cameras can support your business? 

Related Links:
WCCTV Body Worn Camera (Record)
The Benefits of Body Worn Cameras for Local Authorities