Kingdom security

guards working within retail environments are using WCCTV's body worn cameras in response to increasing challenges surrounding COVID-19.
The Challenge
Kingdom Security is one of the UK's leading suppliers of highly-trained security personnel and has contracts with many of the UK's leading retailers and supermarkets.
Since the beginning of the COVID-19 pandemic, supermarkets have had to introduce new measures within their stores, such as social distancing rules, controlling store access, limiting the bulk purchase of items and enforcing the wearing of face coverings.
Security guards have been at the frontline of ensuring that customers follow the new guidelines and as such, have been subjected to increased verbal and physical abuse.
Kingdom and their supermarket partners faced the challenge of ensuring that the enhanced safety measures could be implemented effectively and in a way that would not increase the risk of harm to security personnel.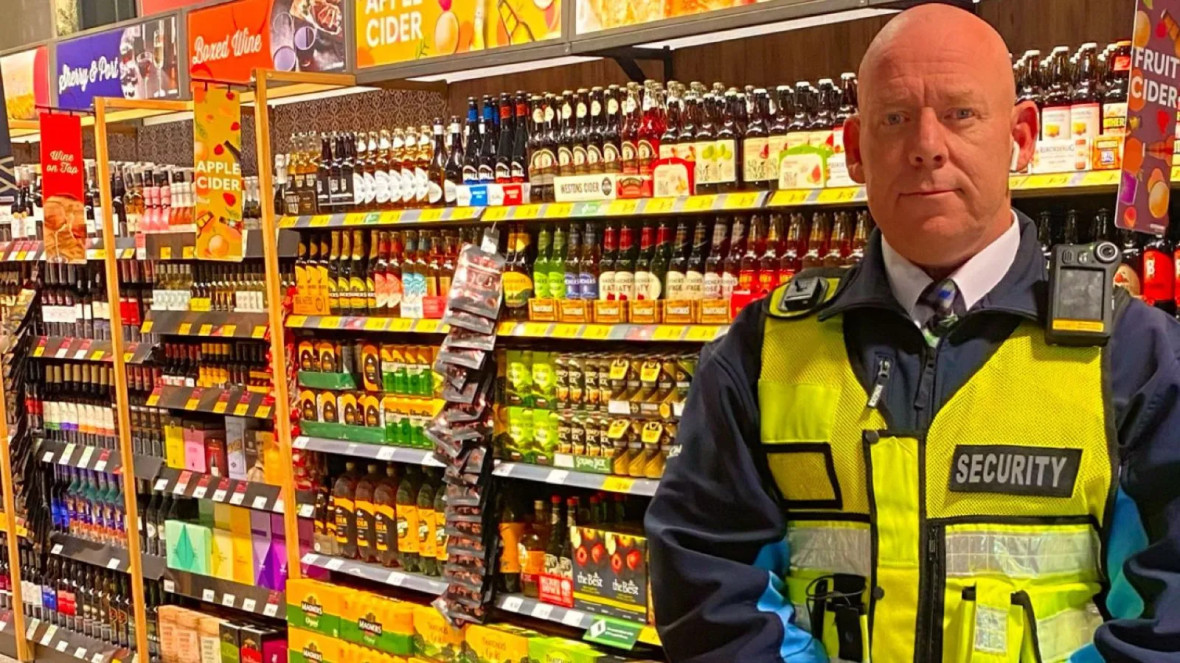 The Solution
To shield security personnel from the increased risk of violence and aggression, WCCTV's Body Worn Cameras were deployed to over 600 supermarkets at the beginning of the pandemic in March 2020.
WCCTV's body cameras had previously been piloted in 20 of Kingdom's retail partner's supermarkets and had proven their worth, with guards reporting a 60% reduction in violence following the camera's deployment.
This was in addition to the benefit of the cameras capturing evidential footage that could be used for police prosecutions.
When the pandemic began, the supermarket moved the pilot phase forwards, and WCCTV was challenged to supply over 2000 cameras within a 5-week deadline. This would include despatch, equipment installation, testing, commissioning, and training all personnel. 
WCCTV delivered this project a week before schedule, meaning Kingdom's guards benefited from the cameras when they needed them most.
The Result
The WCCTV Body Cameras have significantly reduced the occurrence of physical and verbal abuse towards Kingdom's security guards, with the most recently recorded data highlighting a 70% reduction in incidents year-on-year.
This, in turn, has improved the morale and confidence of security staff, resulting in more positive interactions with the public and a reduction in staff turnover.
When the body cameras have not assisted in the deterrence of an incident, the footage has been quickly retrieved from the cameras, passed on to local police forces for investigation, and helped with a banning order.
Such has been the success of the cameras deployed across the supermarkets WCCTV has been awarded sole supplier status.
Ready to see if body cameras can support your retail business?