Homerton University Hospital NHS Foundation Trust

provides general health services in a hospital environment and within the community, with staff working out of 75 locations across the City and the London Borough of Hackney. Their primary headquarters is Homerton Hospital.
The Challenge
Staff at the Hospital have experienced high levels of anti-social behaviour and aggression from disruptive individuals, which has created a challenging and potentially unsafe working environment.
Although there is a fixed CCTV infrastructure across the Hospital, the cameras provide insufficient coverage to deliver viable video evidence supporting prosecutions against abusive individuals.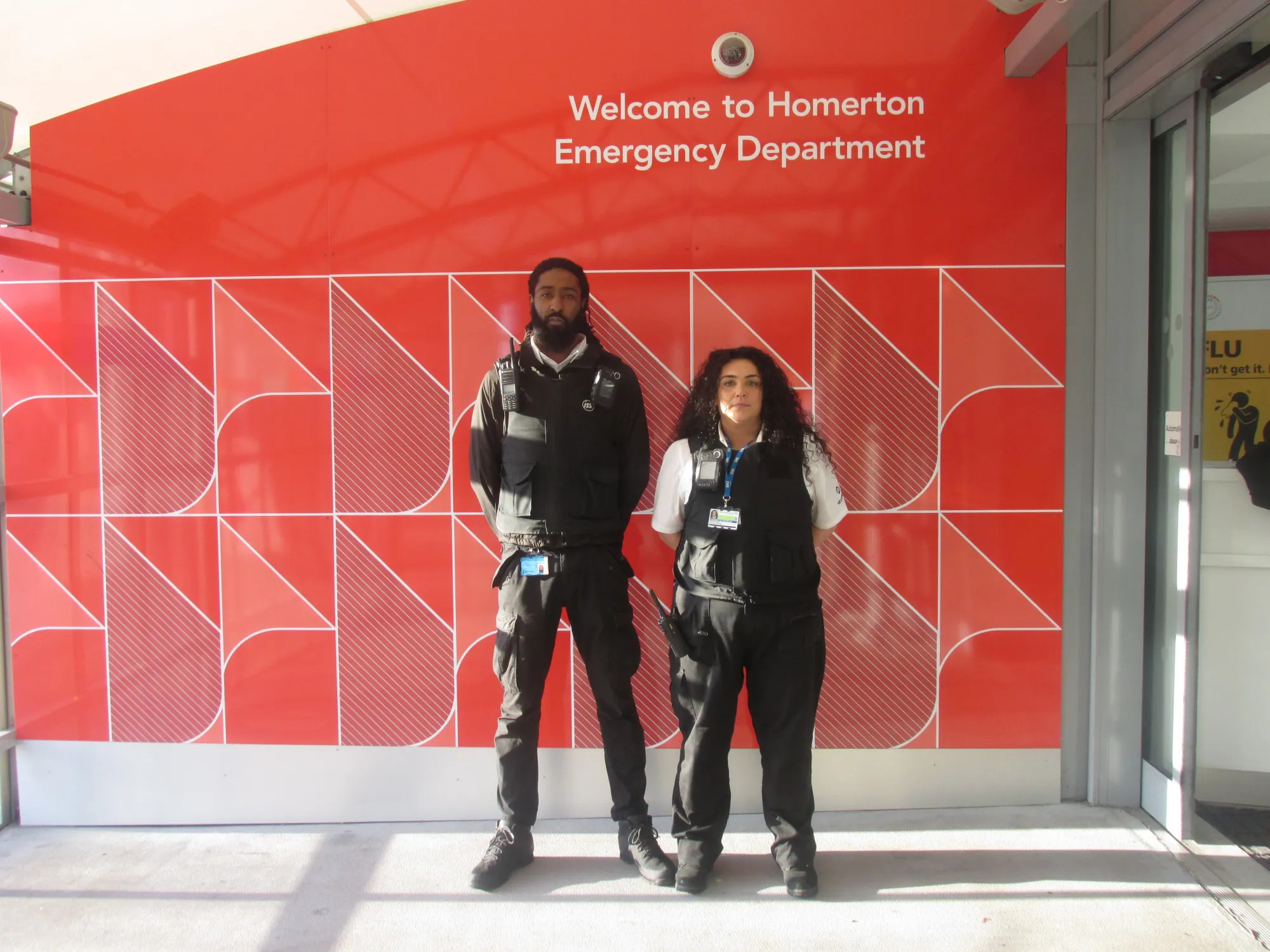 The Solution
Following an extensive proof of concept trial, the Trust deployed several WCCTV's Body Worn Camera (Connect) devices, supported by WCCTV's Standalone Evidence Management System (EMS), which is used to store videos and pictures captured by the cameras electronically.
The Body Worn Cameras have dramatically improved how the Hospital captures video evidence. Now, every incident attended is recorded in crystal clear 1080p quality - with accompanying audio evidence.
This has greatly assisted with Police investigations and prosecutions, as incidents are no longer missed due to insufficient camera coverage.
To provide even greater flexibility in responding to fast-moving incidents, the WCCTV Body Worn Camera (Connect) has a pre-event buffer that captures up to 120 seconds of video before the record button has been pressed. This ensures incidents are seldom missed in the heat of the moment.
The Result
The WCCTV Body Worn Cameras have proved invaluable in protecting both security personnel and nursing staff who have far too frequently faced verbal threats and physical assault whilst performing their vital work.
In most cases, the front-facing screens on the Body Worn Cameras have also been an incredibly effective deterrent to potential violence, where not the complete video evidence chain has been captured and used in prosecutions.
The Body Worn Cameras have also protected security personnel from false allegations. The footage captured on the devices has been instrumental in learning and development sessions on how situations could have been handled differently.
The Quote
"The security staff feel safer when attending incidents, and we have had fewer accusations towards the security officers and clinical staff.
Physical violence has reduced as people are aware, they are being recorded when incidents occur, and they are more conscious of how they act when the security officers arrive and the WCCTV Body Worn Cameras is activated."
Trust Security Manager
Ready to see if body cameras can support your business?