Police and Law Enforcement agencies were among the first to test, evaluate and deploy Body Worn Video solutions in large volumes. Below, we look at what was learned from their early adoption, including proven successes, potential limitations and recommendations for effective deployment.
The adoption and deployment of body worn cameras provide law enforcement agencies with several key opportunities and potential benefits that were previously unobtainable. Headline benefits include:
Increased public confidence in local and national policing
A reduction in the number of complaints and allegations made against police officers
Reduced criminal justice costs due to an increase in early guilty pleas
De-escalation of anti-social behaviour
A reduction in the number of assaults on police officers
Ability to deploy BWV in areas not covered by other forms of CCTV
Officer skill enhancement through the review of performance at incidents
Reduction in officer time spent on paperwork
Over recent years, several police forces have released detailed reports based on their experiences using body worn cameras. The statistics below are taken from these reports and indicate that the growing use of body worn cameras is having a positive impact on modern policing:
33% reduction in complaint allegations - Metropolitan Police (UK)
Public support for BWV - Metropolitan Police (UK)
Police equipped with body-worn cameras receive 93% fewer complaints from the public - Cambridge University
59% reduction in use-of-force incidents by officers wearing cameras - Rialto, California (USA)
39% increase in early guilty pleas - Police Scotland (UK)
Alongside the organisational value of the cameras, the officers themselves have also experienced a positive outcome from wearing body worn cameras, with 93% of officers believing body cameras help with evidence gathering and 80% of officers feeling body worn cameras should be compulsory.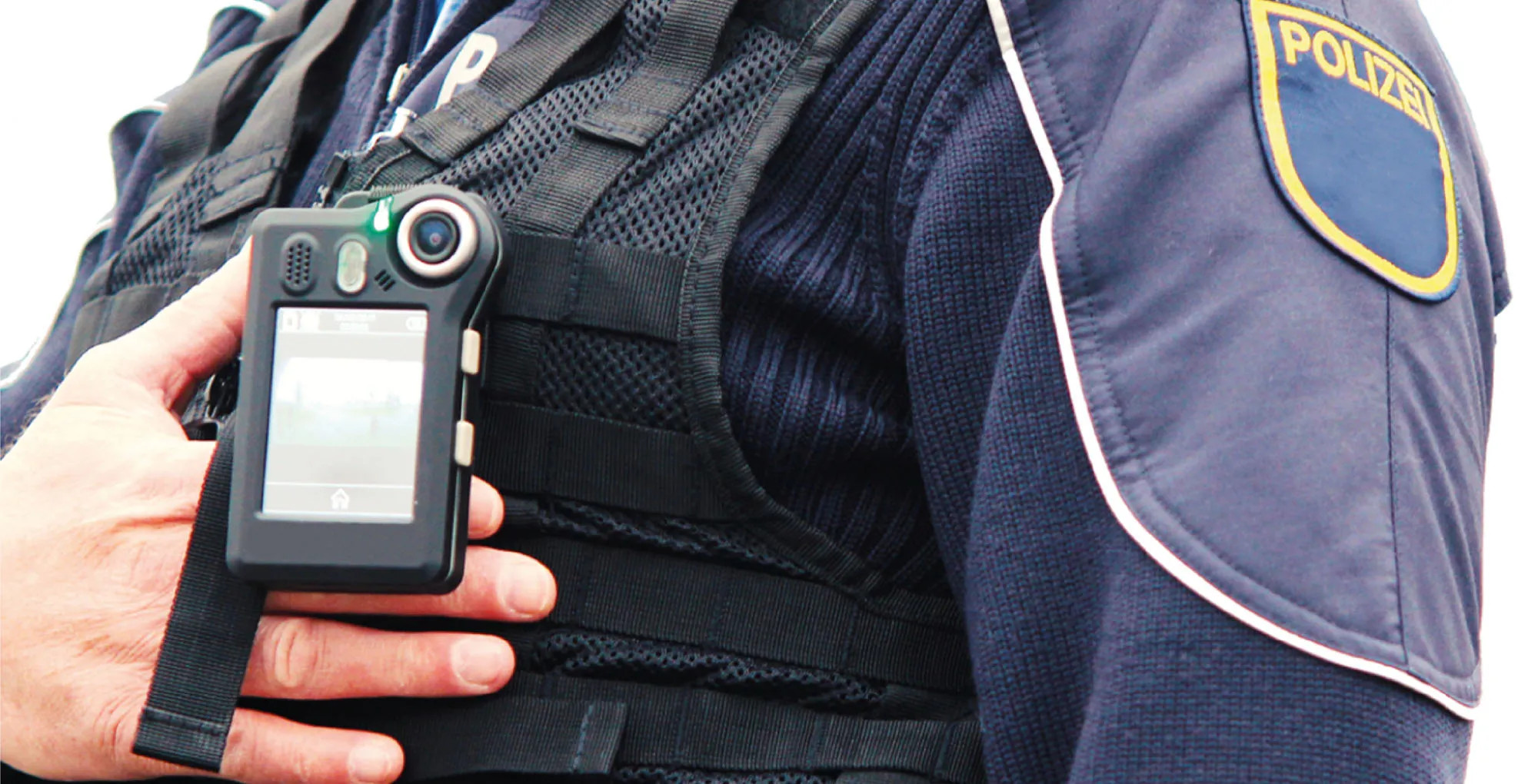 One of the significant outcomes of the early adoption of body worn cameras by the police was the recognition that agencies must have a clear deployment plan and policy for using the cameras.
Standard policies in the UK include body worn cameras being worn overtly to remove any doubt about their purpose, and any recordings made should be incident specific. While the recordings should be uninterrupted, they must be proportionate, legitimate and necessary.
Many key considerations highlighted by law enforcement agencies have been formalised and outlined in the BSI's BS 8593 Policy for the Effective Deployment of Body Worn Video.
This includes factors such as: